Nuance Custom Pattern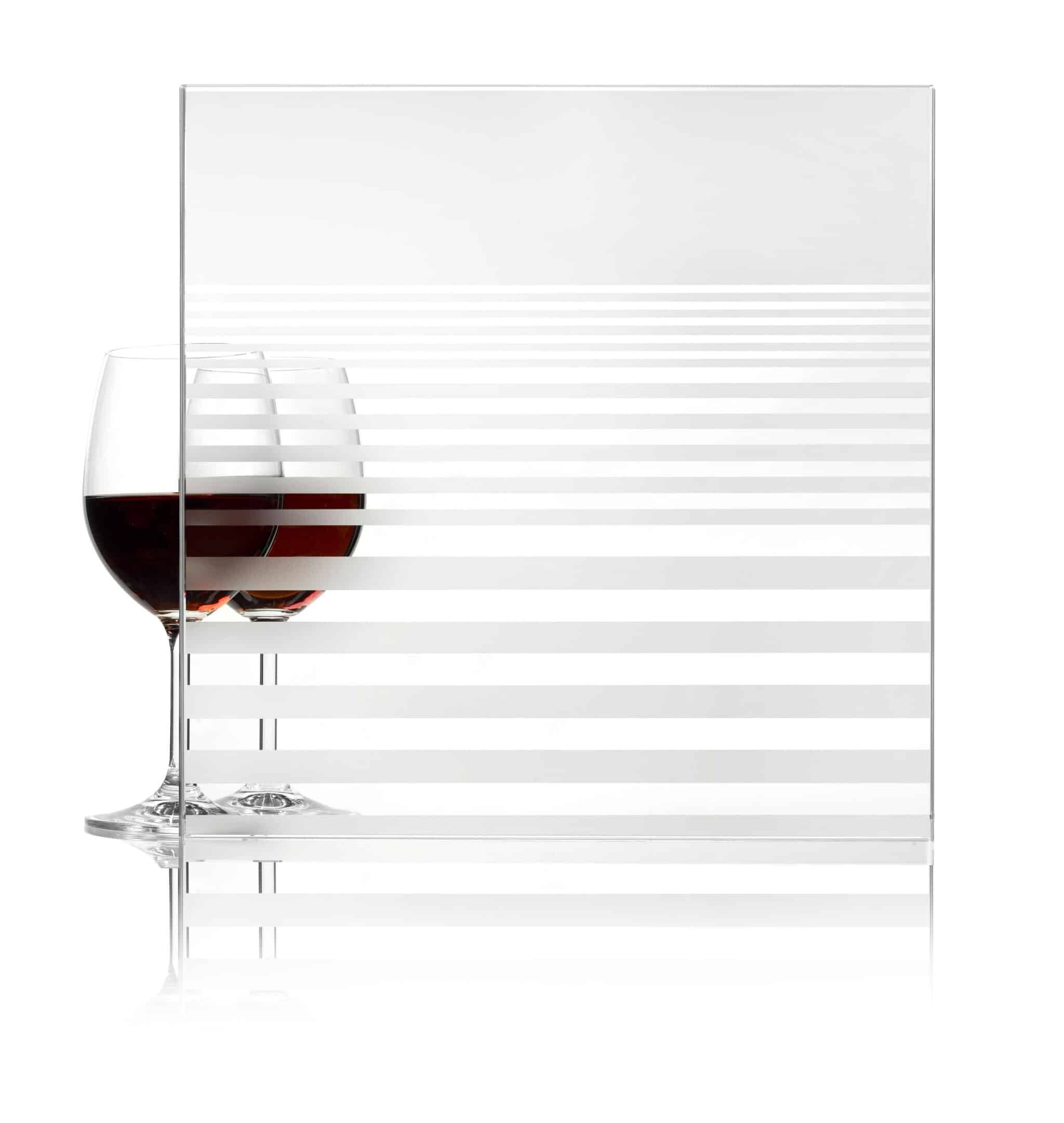 Walker is happy to offer custom acid-etched Nuance patterns to our customers. There are few design restrictions and all kinds of opportunities to personalize your vision with etch on etch, etch on both sides and so on.  As with any other Walker Textures acid-etched glass products you will be able to benefit from highly visible light transmittance as well as apply it to exterior or interior applications. 
Product Specifications
Thicknesses: 3 mm to 19 mm (1/8'' to 3 /4'')
Dimensions: 72″ x 130″, 84″ x 130″ or 96″ x 130″
Substrates: Clear, low-iron, bronze, grey, blue and black
Surface: On one or both sides
Availability: Minimum quantity required for a custom pattern is a full 4,000 pound pack.  
Custom requirements:
Minimum width of spaces between etched lines: 1/25" (1 mm)
Minimum width of etched lines: 1/25" (1 mm)
Camera-ready artwork in electronic format for the creation of the film that will be used for samples and full sized sheets. The file format specifications are:
Software: Illustrator in AI format
Required dimensions: 70 ½" x 128 ½" (72″ x 130″), 82 ½" x 128 ½" (84″ x 130″) or 94 ½" x 128 ½" (96″ x 130″) – No bleed
Resolution: Vectoral
For more details, please contact our Customer Service Department.
Applications: Interior and exterior
Warranty: 10 year limited warranty on surface degradation. For all terms and conditions regarding the Walker Textures® warranty, please contact our Customer Service Department.
Characteristics
Easy to Maintain
High VLT
EPD Certified
Product Categories
Please see the many other glass solutions we have to offer!
Contact our Experts
If you have any questions, please feel free to get in touch with us!