AviProtek® T Transparent Bird-friendly Glass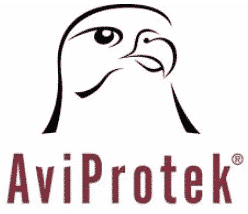 Walker has partnered with Pilkington North America to offer AviProtek® T, an effective yet discrete bird-friendly glazing solution. This product line combines AviProtek® etched marker with pyrolytic coatings from Pilkington. The result: first-surface patterns that are visible to birds but barely perceptible to humans. These patterns meet the industry-accepted 2×4 rule endorsed by leading scientists. This transparent product can be used as a surface 1 component in insulated units and can be paired with a low-e glass on surface 3.
AviProtek® T is well suited for use in guard rails, linkways, and shelters. This product can also help with project certification under LEED® and other green building rating systems. Like other Walker products, AviProtek® T glass comes with a 10-year warranty against surface degradation and is supported by EPD and HPD® documentation.
For applications that require a low-e coating on surface 2, you may prefer our AviProtek® E bird-friendly glass options.
AviProtek® T - a transparent bird friendly glass solution
Technical Booklets
Looking for technical information?
You're in the right place.
Samples
To touch and feel our glass, please order your free samples.