AviProtek® E Pattern 213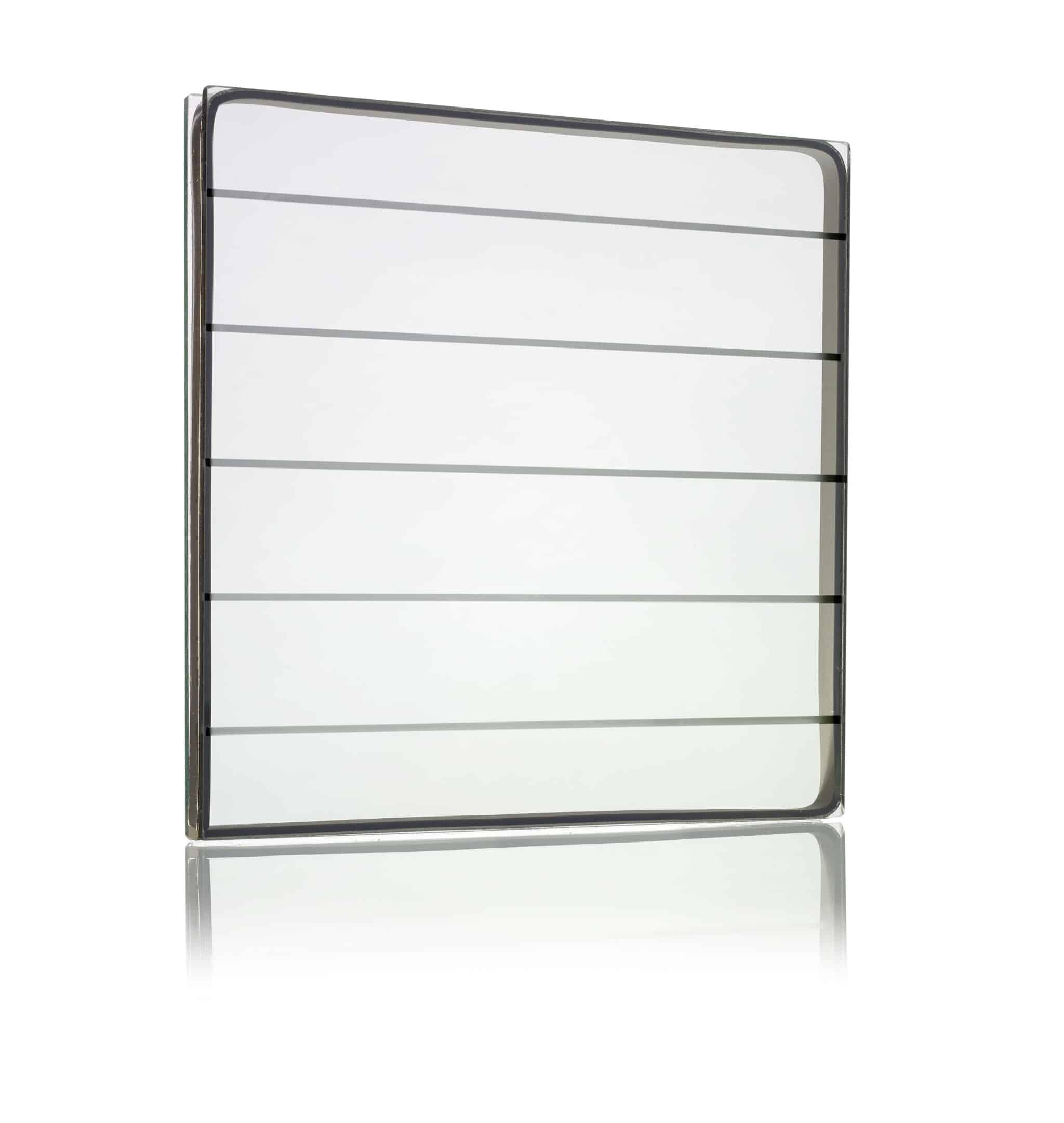 The AviProtek® E pattern 213 is a bird friendly glass solution with acid-etched visual markers on the exterior surface of the glass and Vitro's low-e coating Solarban 60 or 70 on surface 2. the markers consists of 3 mm lines spaced 2 inches apart. While initially conceived as a horizontal design, it can also be used as a vertical design. This bird friendly pattern meets local regulations where markers spaced at four inches in both planes are accepted.
Product Specifications
Thickness: 6 mm (1 /4'')
Dimensions: Standard 96'' x 130'' – on demand 72'' x 130'' or 84'' x 130''
Substrates: Clear and Starphire Ultra-Clear™ glass by Vitro Glass, other tints are available on demand
Surface: Etching is to be used on the exterior surface only.
Availability: AviProtek® E glass products are only available from members of the Vitro CertifiedTM Network. This is subject to a minimum quantity of one block of 4,000 lb or 1,000 sq ft of glass.
Threat Factors: Meets all standards and guidelines requesting 2×2 or 2×4 spacing of visual markers. It has been tested by ABC with threat factor of 30 when used on position 1 (birds will avoid collision 70% of the time). For more information, please refer to table A2 of the AviProtek® technical booklet.
Energy: Available with Solarban®60 VT and Solarban®70 VT by Vitro Glass, other coatings are available on demand.
Applications: Exterior
Warranty for the acid-etching: 10 year limited warranty on surface degradation. For all terms and conditions regarding the Walker Textures® warranty, please contact our Customer Service Department.
Warranty for the low-e coating: For more information, please communicate with the Vitro Glass Customer Service Department.
Characteristics
Bird Friendly
EPD Certified
High VLT
Product Categories
Please see the many other glass solutions we have to offer!
Contact our Experts
If you have any questions, please feel free to get in touch with us!