Black Acid-etched Glass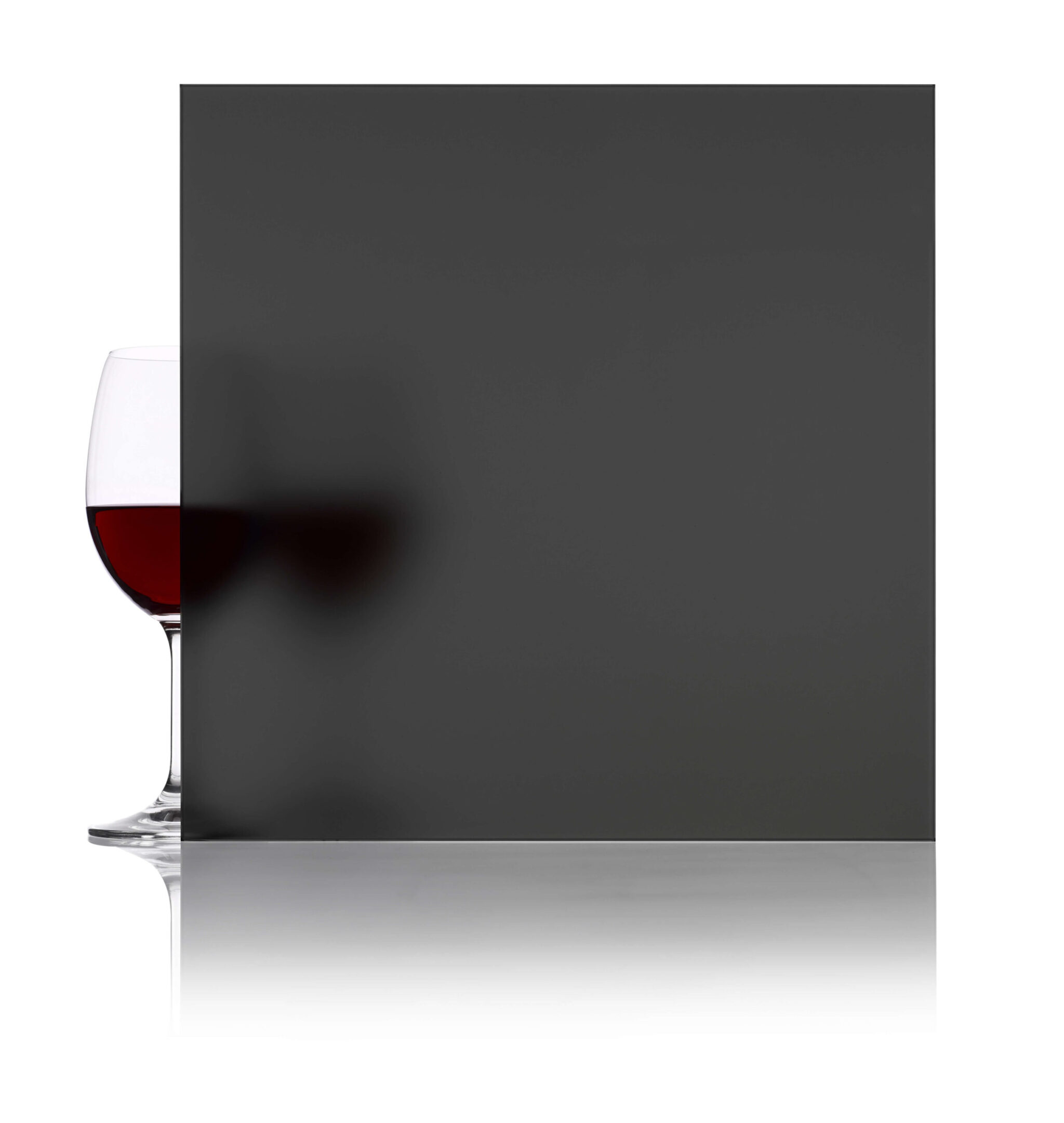 The Walker etching process can be done on most any float glass substrate including tints. To add a touch of color and sophistication we etch full surface tinted glass.  Black glass is a dark and rich substrate, and when combined with one of our etching finishes, provides an impression of depth – truly a unique look. Walker black etched glass is easy to clean and can be used for interior and exterior applications.
Product Specifications
Thicknesses: 5mm and 6mm (3/16'' and 1/4'')
Dimension: Standard 96'' x 130'' only
Substrate: Black
Etching: Black glass can be etched using the Satin, Velour or Opaque finishes. It is mostly shown and used with our Satin finish (see image above).  Please note that a minimum quantity is required when ordering our black etched glass.  
Surface: Etching on both sides is available
Applications: Interior and exterior
Warranty: 10 year limited warranty on surface degradation. For all terms and conditions regarding the Walker Textures® warranty, please contact our Customer Service Department.
Characteristics
Easy to Clean
Scratch Resistant
EPD Certified
Product Categories
Please see the many other glass solutions we have to offer!
Contact our Experts
If you have any questions, please feel free to get in touch with us!